BallGolf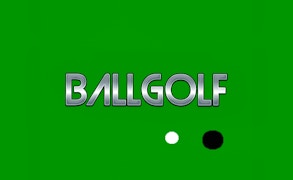 BallGolf
Description
Experience the thrill of golfing right in your web browser with BallGolf. The game brings the challenge and precision of golf to your fingertips. With a variety of courses to play, and varying wind conditions, it's a true test of skill. The game's realistic physics means your ball will behave just as it would on a real green. Can you become the ultimate golf champion?
How to Play
To play BallGolf, use your mouse to aim and determine the power of your shot. The further you pull back your mouse, the stronger the shot will be. Keep an eye on the wind direction and adjust your aim accordingly. As you progress through different courses, you'll face new obstacles and wind conditions.
Tips and Tricks
Becoming a champion in BallGolf isn't just about power, but also about precision. To help you succeed, study each hole carefully before taking a shot. Paying attention to wind speed and direction is crucial. Remember, practice makes perfect!
Features
Varying Wind Conditions: Each course comes with different wind conditions to challenge your precision.
Diverse Courses: A multitude of golf courses with varied difficulties for endless gameplay.
Realistic Physics: Experience real-life golfing physics in this immersive web game.
Skill-Based Gameplay: Only those with precision and skill can become champions!
What are the best online games?