Ball Rush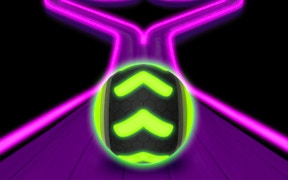 Ball Rush
Welcome to the exhilarating world of Ball Rush, a standout in the realm of exciting ball games, running games and thrilling skill games. This vibrant infinite ball runner will captivate you with its beautiful art and mesmerizing sound effects, pulling you into an immersive arcade experience.
The instant you start playing, Ball Rush demands your full attention, testing your reflexes and challenging your reaction time. It isn't for the faint-hearted, but for those gamers who thrive on high-energy, fast-paced tapping games. Your fingers storm the screen like a skilled pianist in an electrifying performance of Mozart's symphony.
If you're hungry for adventure and enjoy super-addictive clicker games, then this game is definitely a must-try. Packed with tons of surprises, it unleashes excitement at every turn. The further you progress in the game, the harder it gets – thus offering a continually escalating challenge that keeps you glued to your screen.
In Ball Rush, skillful timing is key. Each tap propels the ball forward and each click navigates through obstacles that block your route. The rush of adrenaline as you weave this magical sphere through perilous threats is nothing short of exhilarating.
In conclusion, whether you're a fan of high-energy running games, or simply enjoy testing your skills with dynamic tapping games, then look no further than Ball Rush. Its engrossing gameplay, beautiful visuals and escalating challenges ensure an arcade experience like no other. Buckle up for an unforgettable ride in the world of Ball Rush – where every second counts!
What are the best online games?