Angry Zombie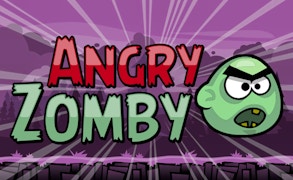 Angry Zombie
Description
Angry Zombie is an enthralling arcade game where your ability to aim perfectly will determine your survival. With a fascinating blend of sports and strategy, the game challenges players to strategically launch Cats through the air and into a basket. Your precision in determining the right trajectory and force to shoot the Cats are vital. The longer you can keep making successful goals, the longer you stay in this thrilling game. Let your aiming skill shine through and enjoy every moment.
How to Play
The controls are simple and intuitive. The angle and power of the shot are set using your mouse or trackpad. Properly adjust these factors to ensure that the Cat makes it into the basket successfully. Each successful goal prolongs your time in this amazing game. Keep scoring goals to create new records, climb up the leaderboard, and ensure your survival against zombies.
Tips and Tricks
To excel at Angry Zombie, focus on perfecting your aiming skills. Play around with different angles and power levels until you find what works consistently for you. Remember, the key is not just getting the Cat into the basket, but doing so consistently! Try not to rush through shots; instead, take your time to perfect each one.
Features
Engaging Gameplay: Sports and strategy blend seamlessly in this unique arcade game.
Skill-Based Scoring: Survival is determined by how well you can aim your shots.
Addictive: The challenge of consistently making successful goals keeps players hooked!
User-Friendly Controls: The controls are easy to grasp, making the game suitable for players of all ages.
What are the best online games?