AMONG SPIDER AT EASTER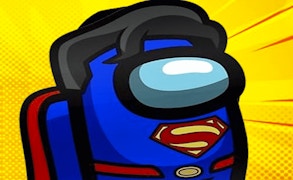 AMONG SPIDER AT EASTER
Description
In the thrilling mystery game of AMONG SPIDER AT EASTER, you'll find yourself aboard a spaceship with 4-10 players. While preparing the ship for departure, there's a deadly catch - one of you is an impostor, set on sabotaging your mission and eliminating crewmates. Through strategy, teamwork, and a keen eye for deception, either the crewmates or the impostor will emerge victorious.
How to Play
You can play as a crewmate or an impostor in this multiplayer game. As a crewmate, your objective is to complete all tasks or identify and vote off the impostor. As an impostor, create chaos through sabotage, making it easier to kill crewmates undetected. Make strategic decisions and meaningful alliances to secure your survival.
Tips and Tricks
Keep communication strong and engage in discussions to identify suspicious activity. As an impostor, act like a crewmate by pretending to perform tasks while finding opportunities to strike. Use the unique map layout for strategizing kills or escapes.
Features
4-10 Player Multiplayer Mode: Engage with players globally or locally with WiFi.
RPG Elements: Immerse in role-playing with various roles and tasks.
Arcade Style: Enjoy simple yet exciting gameplay graphics.
Title themed events: Experience special events at Easter.
What are the best online games?