Amazing Fruit Pictures For Kids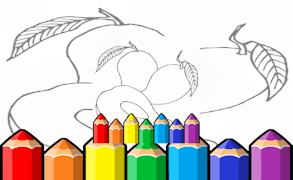 Amazing Fruit Pictures For Kids
Description
Enter the vibrant world of Amazing Fruit Pictures For Kids, a fun and intuitive coloring game designed for children but equally enjoyable for adults! This HTML5 game offers various fruit-based images, inviting players to channel their creativity using a variety of tools and effects. Color, draw, and personalize your fruity masterpiece with different brush sizes, colors and textures. It's more than just a game, it's a journey into artistry and relaxation.
How to play
The game is straightforward to navigate. Select an image from the Fruit Pictures For Kids gallery. Choose your preferred coloring tools from the palette provided; you can modify brush sizes, select varied shades, and apply different textures. Save your beautified portraits or landscapes when done. The 'play' button initiates the coloring journey!
Tips and Tricks
Experiment with the variety of colors and tools for unique creations. Utilize different textures and brush sizes to add depth to your pictures. There are no rules in this artistic realm; feel free to mix colors - combining shades can create new hues!
Features
Vivid selection of fruit images.
User-friendly interface suitable for all ages.
Variety of coloring tools, including different brush sizes and textures.
A platform that promotes creativity and relaxation.
What are the best online games?
Tags