Adam and Eve: Crossy River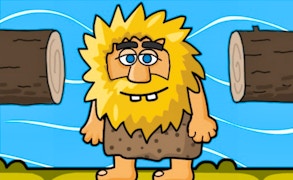 Adam and Eve: Crossy River
In the dynamic world of adventure games, the latest offering, Adam and Eve: Crossy River, serves a unique blend of fun and excitement. This game undoubtedly infuses elements of escape games, brain games, animal games, and clicker games into one undeniably entertaining package.
The plot sees our intrepid protagonists Adam and Eve in a rather precarious situation, in need of your deftness and strategic thinking to safely maneuver them across a perilous river. Giant crabs, dangerous animals, and the ever-looming threat of drowning add to the escalating tension. Your mission? Ensure they reach the other side unscathed.
The game's title may sound biblical, but this is not your standard Sunday school story. The enthralling premise draws you in immediately, providing engaging gameplay with its innovative combination of game tags. It's not just about crossing the river; it's about outsmarting the razor-sharp claws of crabs or evading a predator's hungry gaze while doing so.
Adam and Eve: Crossy River is not just buoyed by its exciting concept. It adds value by testing your cognitive skills and reflex timing while also adopting an endearing twist with its animal-themed challenges. Think of it as a hike through an untamed jungle; you relish the beauty while being cautious of what lurks within.
Your highest score is not merely indicative of win or loss in this game—it's a testament to your problem-solving prowess combined with quick reflexes. With every successful crossing, you'll find yourself diving back into this riveting adventure with renewed vigor.
A riveting confluence of various gaming genres set against the backdrop of a daring escape makes Adam and Eve: Crossy River an irresistible pick for fans seeking exhilarating gameplay experiences.
What are the best online games?