9 Ball Pool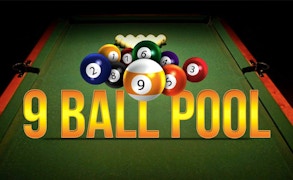 9 Ball Pool
If you're a fan of ball games and have a particular penchant for the glossy green expanse of pool tables, brace yourself for an exciting venture into the dynamic, digital world of 9 Ball Pool. A game that brilliantly captures the palpable thrill and precise strategy of real-life pool, it doesn't just promise entertainment but a near-professional gaming experience.
The first thing to mention in this immersive exploration into virtual pool is the exceptional implementation of realistic physics. Each shot, each collision, each ricochet capture the essence of an actual ball game with breathtaking accuracy. The game has been designed with such supreme attention to detail that you can almost hear the balls clattering and see the cue's smooth slide.
The next feature that deserves heaps of praise is 9 Ball Pool's intuitive aiming and shooting system. Whether you're a seasoned player or a newbie stepping onto the digital green for the first time, this system ensures comfortable gaming. It provides a smooth, user-friendly interface which guides your shots with finesse while maintaining enough of a challenge to keep you engaged.
The question posed by 9 Ball Pool isn't just about how fast can you pot the 9 ball but also about how well can you master its refined controls and realistic physics. This is not merely an addition to your collection of pool games, but possibly one that will redefine your virtual gaming experience. With its razor-sharp graphics and phenomenal playability, 9 Ball Pool isn't just playing pool; it's living it!
For those who live and breathe ball games and for everyone else seeking some adrenaline-fuelled fun, give 9 Ball Pool a shot. Let your fingers dance across screens as they manoeuvre cues and balls with unparalleled precision in one of the finest pool games available online.
What are the best online games?
Tags