8 Ball Pool Multiplayer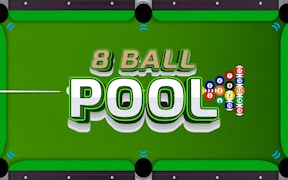 8 Ball Pool Multiplayer
Description
Step into the virtual world of 8 Ball Pool Multiplayer, a simulation game that brings the thrill of pool games right on your screen. Experience the exhilarating challenge of playing against top-notch players in exclusive match locations. The game introduces a new level system, keeping you hooked with constant challenges and progression. As you win, collect rewards that propel your ranking higher.
How to play
In 8 Ball Pool Multiplayer, use your mouse or touchscreen to aim and hit the cue ball. The more skilled you are at aiming and calculating trajectory, the better chance you have at pocketing balls. Progress through levels by winning matches and collecting rewards. Take part in high-stakes tournaments to boost your ranking and unlock new match locations.
Tips and Tricks
Mastering your aim is crucial in 8 Ball Pool Multiplayer. Practice different shots to make it harder for opponents to predict your next move. Gauge the speed to strike - an overly powerful shot may not always yield desirable results. Always strategize based on the current position of balls on the table.
Features
Engaging level system that ensures constant challenges
Tournaments offering handsome rewards for winners
Multitude of exclusive match locations locked behind rankings
Two-player mode allowing for head-to-head competition
The thrill of a real-world pool game encapsulated in a virtual platform.
What are the best online games?