8 Ball Pool Game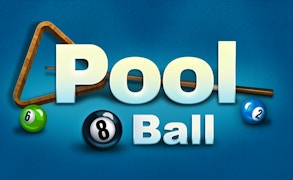 8 Ball Pool Game
Are you entranced by the world of ball games, specifically, pool games? If yes, then ladies and gentlemen, let me introduce to you the latest sensation in the sports gaming world: the 8 Ball Pool Game.
This realistic internet pool game is not your average flash game for whiling away time. No sir, it's much more. It's the digital embodiment of many a legendary showdown occurred on green-baize battlegrounds around the globe. It beautifully encapsulates everything that makes pool a timeless classic in the realm of ball games.
The gameplay is simple yet engaging. All you have to do is pocket your designated balls before zeroing on to the 8 ball. Victory comes with deft precision, strategic planning, and a dash of panache—much like in physical pool game. The learning curve is practically non-existent; whether you're a seasoned player or new to pool games, you'll find yourself sublimely at home easing into this one.
Crucially, what sets this apart from other online pool games, is its meticulous attention to detail. The physics—spot-on; canny graphical representation—impeccable; navigability—smooth as silk; and unexpected challenges—it has dollops of them! As players, we crave authenticity in our gaming experience and 8 Ball Pool Game hits this sweet spot like a well-aimed cue ball.
In conclusion: If ball games are your forte and you harbor dreams of being an undisputed pool champion, then the 8 Ball Pool Game offers a perfect virtual arena to satisfy these sporting cravings. Let's rack 'em up and dive headfirst into this addictive fusion of strategy and skill!
What are the best online games?
TAGS