2048 Dragon Island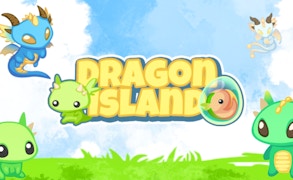 2048 Dragon Island
Enter a whimsical world of fun and learning in 2048 Dragon Island, a delightful addition to the genre of games for kids. Effortlessly blending the challenge of 2048 games with adorable dragon-themed fun, this is a marvel among learning games.
If you're an enthusiast of brain-teasing numerical challenges, this game will certainly engage your senses. The purity of classic 2048 gameplay is intact, but with a fantastical twist - cute and colourful dragons! The journey begins with dragon eggs and progresses all the way to the mystifying Master Dragon. Who knew mathematical challenges could be so endearing?
The mechanics are intuitive and simple - match two or more dragons together to encourage their evolution. As these adorable creatures evolve through up to ten thrilling levels, players can enjoy the sense of achievement that comes with reaching each new stage. What's more, each successful match garners points that bolster your overall score.
A distinctive aspect of 2048 Dragon Island is its unique swiping mechanic. Smooth and responsive, it allows players to move the dragon pieces in four directions, adding an extra layer of strategic depth to its gameplay. This charming element makes it more than just another entry in the roster of dragon games.
In conclusion, whether you're looking for an engaging way to introduce children to numbers or simply a fan seeking a fresh spin on your favorite puzzle genre, 2048 Dragon Island fills that void perfectly. With its mix of intellectual stimulation and captivating visuals, it's no wonder this game stands as an exemplary choice in the realm of kids' puzzle games.
What are the best online games?