Zoocraft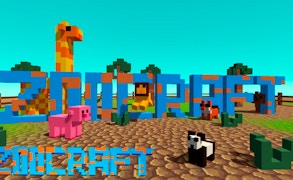 Zoocraft
Description
In Zoocraft, you're tasked with designing and maintaining your very own digital animal kingdom. From familiar farmland to the harsh heat of a desert or the icy tundra of Antarctica, this game takes you on an adventure across diverse habitats. Tame a variety of animals, build aviaries, and continuously enhance your animal-keeping abilities to keep your zoo thriving.
How to play
Designed with intuitive controls, play is as simple as clicking and dragging to place buildings, paths, and of course, animals. As you progress through the game, improve your skills to better care for unique species. Navigate through different terrains and face the challenges of varying climates to successfully run your zoo.
Tips and Tricks
A successful zoo requires a balance between focusing on taming new animals and improving existing facilities. Remember, variety is key. Cater to different climates and ensure each animal's specific needs are met for maximum happiness. Finally, don't forget to regularly upgrade your skills!
Features
This game offers a variety of engaging features:
Vast selection of animals from various habitats for you to tame.
Diverse environments: From lush meadows to harsh deserts and cold Antarctic regions.
Skill upgrading system, allowing continuous enhancement of abilities.
Multiple levels: The more experience gained, the more new animals and items available.
What are the best online games?
Tags