Wordle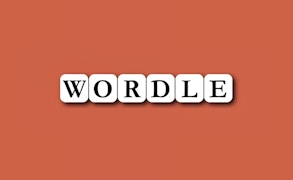 Wordle
Description
Experience the thrill of word creation with Wordle, a captivating puzzle game that elevates your intellectual prowess. The game screen comprises a plethora of letters. Your task is to form meaningful words on the designated section. With each higher level, the complexity escalates, showcasing an increased number of letters to work with.
How to play
In Wordle, formulate words by dragging and dropping letters from the pool onto the specific board. Every level houses a set amount of words you need to find before progressing further. Each category offers different themes to explore, making the gameplay even more engaging.
Tips and Tricks
Focus on using longer words, as they yield more points. If you're struggling with a particular level, don't hesitate to use the hints available. Experiment with different word combinations for unexpected results in Wordle.
Features
Intriguing puzzle challenge in each level.
Diverse thematic categories to explore and conquer.
Hints available for guidance through perplexing situations.
A family-friendly environment promoting educational entertainment.
An incremental difficulty scale that tests your mental agility.
What are the best online games?