Wheelie Challenge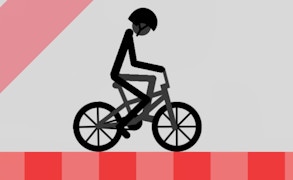 Wheelie Challenge
Introducing Wheelie Challenge, a thrilling experience in the realm of dirt bike games. This isn't just a game; it's a skillful dance between gravity and balance, where your primary opponent is your own patience. How long can you hold that wheelie, you ask? That's up to the mettle of your gaming prowess.
Wheelie Challenge is a feast for speed enthusiasts and a perfect fit for the adrenaline junkie within you. The razor-sharp graphics, coupled with intuitive controls, make it one of the most immersive driving games on the market. From rookies to hardened gamers, the game offers chunks of unadulterated fun for everyone.
What sets this gem apart in the crowded world of fun games, is its uncanny ability to test your skills without feeling like an exam. Every level presents you with fresh challenges that demand different abilities – building tension, excitement, and suspense that hooks gamers like nothing else. The open-ended gameplay ensures countless hours of dirt biking heaven.
In conclusion, Wheelie Challenge proves itself as one of the standout titles in dirt bike gaming. A concoction of high-speed thrills balanced with well-structured control mechanism— it's not just another game but an adventure which forces you to push your limits. So gear up and prepare for a ride filled with breathtaking stunts and jaw-dropping tracks in this unparalleled blend of speed and skill — truly a crown jewel among skill games.
What are the best online games?