Wheel Race 3D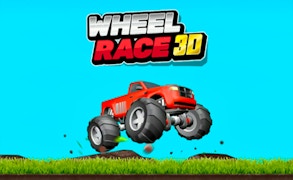 Wheel Race 3D
Strap yourself in for an adrenaline-pumping ride with Wheel Race 3D, the new benchmark in the world of car games. This game will have you gripping your device tight as you navigate through unchartered territories and challenging terrains. It's a stellar addition to the market's rich array of driving games, but Wheel Race 3D goes beyond the norm to deliver a truly immersive and exhilarating experience.
No longer will you be confined to flat, predictable race tracks. Instead, Wheel Race 3D takes you on a wild ride across some of the toughest virtual environments. As such, this game isn't just about speed; it's about strategy too. Every course introduces different terrains, from muddy swamps to rocky canyons, that each require specific tires suitable for different terrains. This feature sets this game sharply apart from countless other offroad games.
The road to victory in Wheel Race 3D isn't just about raw speed. It's about careful planning and understanding your car intimately, choosing the right tires for every terrain you encounter. Fail to do so and your car will grow slower and slower, giving your opponents the chance they need to snatch away your lead.
Show your opponent that you are always prepared for environment changes! From steering precision to throttle management; every aspect of driving is tested here. And with the overall speed of the car directly affected by your tire selection, even seasoned gamers will find a fresh challenge waiting in Wheel Race 3D.
All things considered, Wheel Race 3D stands tall among car games as a top-tier driving experience. Whether it's mud-splattered rallies or bone-jarring off-road races, this game has it all! So put on your racing helmet and embark on an unmatched journey with this gem among offroad games!
What are the best online games?