Voltage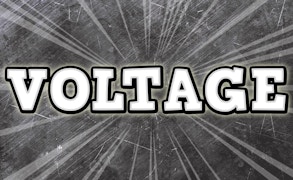 Voltage
Description
In Voltage, engage in a unique puzzle game that will challenge you to get the perfect voltage. This game is designed to stimulate your brain as you attempt to balance the voltage. See if your current power level is too high, signified by red, too low, represented by orange, or just right, indicated by green. Be careful as you only get ten attempts before you run out of power!
How to Play
To play this game, you must adjust the voltage until it's just right. The colors will guide you. If it's red, lower it. If it's orange, increase it slightly. If it turns green, congratulations! You've hit the sweet spot. You have ten attempts to fine-tune the voltage before depleting your power.
Tips and Tricks
Navigating through Voltage requires keen intuition and strategy. Remember that the colors are guiding points; don't immediately crank up or down based solely on them. Fine adjustments can make all the difference between success and failure.
Features
A highly engaging and brain-boosting puzzle experience.
The color-coding system helps guide your adjustments.
A total of ten attempts add a layer of challenge to your gameplay.
An exciting graphical interface that enhances the gaming experience.
Addictive gameplay that will keep you hooked for hours on end.
What are the best online games?