Unpark me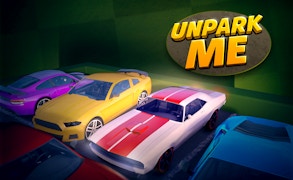 Unpark me
Description
Put your problem-solving skills to the test with Unpark Me, a captivating puzzle game that will keep you engrossed for hours. Your mission—navigate your car out of congested parking spots. With a variety of challenging scenarios, the game is designed to hone your logical thinking abilities. Each level ups the ante, introducing progressively harder parking situations. The game spans four difficulty levels: Beginner, Intermediate, Advanced, and Expert.
How to Play
To play Unpark Me, you need to clear a path for your car to reach the exit gate by shifting other vehicles blocking your way. Controls are simple—just click and drag the vehicles using your mouse or touchpad. Levels are designed with minimum move requirements, offering an incremental challenge. Your progress is measured by how quickly you can unpark within these set moves.
Tips and Tricks
Plan your moves carefully in Unpark Me. Analyzing the layout before making a move can save precious tries. Remember, lesser moves earn higher points! Also, don't be afraid to take risks and try new strategies—the key lies in experimenting with different approaches.
Features
Variety of Levels: A wide range of levels ensures endless entertainment.
Difficulty Levels: Four difficulty levels catering to both beginners and expert gamers.
Innovative Design: The game's creative design will test and enhance your logical thinking abilities.
Vibrant Graphics: Visually pleasing graphics make gameplay even more enjoyable.
What are the best online games?