Underwater. Addon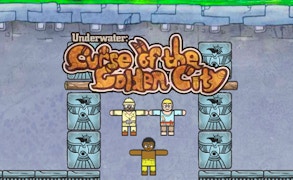 Underwater. Addon
Description
In Underwater. Addon, you're tasked with the responsibility of saving a city from becoming an underwater nightmare. As water levels rise, your mission is to strategize and keep the city dwellers from meeting their watery demise. The game is a true testament to your quick thinking and decision-making skills, with its engaging puzzle approach that keeps you on your toes.
How to Play
Use your mouse or touch controls to maneuver the characters, aiding in their floating to safety. The game progresses as you successfully save more people, moving onto more challenging levels that require even faster thinking and strategy. Remember, every second counts in this thrilling escape game.
Tips and Tricks
Monitor the water levels closely; rising levels imply immediate action. It's crucial to prioritize those closest to danger. Being strategic about your moves and making quick decisions can significantly improve your odds of succeeding in this thrilling brain-game.
Features
Payload Management: Strategically maneuver characters to safety.
Thinking On Your Feet: Requires quick decision-making under pressure.
Diverse Levels: Progressively challenging gameplay as you advance through levels.
Suspenseful Experience: A captivating race against time set in a flooding city.
What are the best online games?