Trivia Quiz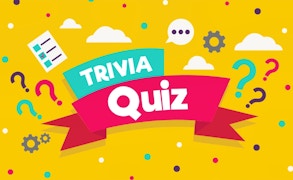 Trivia Quiz
Flex those brain muscles and embark on an intellectual journey with the spectacular Trivia Quiz, a game that stands tall in the realm of trivia games and educational games. With a plethora of questions to test your knowledge across various domains, this game ensures to keep your grey cells buzzing with excitement.
The first thing you'll notice about Trivia Quiz is its simple, clean, and welcoming theme. The user interface is brilliantly designed - intuitive and inclusive, it ensures that gamers of all types can effortlessly navigate through the rounds. And do not fret if you are new to the trivia world; Trivia Quiz is easy to configure, adding an extra layer of customizability which allows for a more personalized gaming experience.
The questions are strategically segregated into different difficulty levels. Start off easy, find your groove, before taking on more challenging questions - a progressive structure that's reminiscent of climbing a mountain: one step at a time! Furthermore, each round serves you with 30 randomly rotated questions from an expansive pool of over 100 queries. This element of randomness ensures that no two playthroughs feel the same, thereby keeping monotony at bay.
Last but not least, be ready to immerse yourself fully in your pursuit of knowledge with Trivia quiz's fullscreen mode. The fullscreen mode ensures that all distractions are kept at bay so you can focus solely on testing your trivia proficiency.
In summary, Trivia Quiz is far more than just another game in the vast ocean of trivia games. It's an intellectual challenge, an educational tool - all wrapped in an inviting theme designed for maximum engagement and enjoyment! Unleash your inner genius today with this magnificent addition to educational games.
What are the best online games?