TrackMania Blitz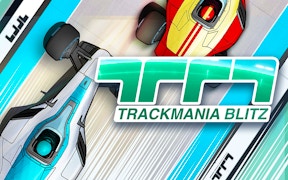 TrackMania Blitz
In the realm of driving games, one title bolts ahead of the pack with unparalleled velocity and innovative gameplay – Ubisoft's TrackMania Blitz. If you have a desire for speeding vehicles, precision drifting, and adrenaline-pumping competition, this title will undoubtedly satiate your gaming hunger.
TrackMania Blitz, a top-down 2D live multiplayer racer, is an electrifying roller coaster ride that never takes its foot off the gas. Imagine the thrill of being part of a high-stake race against 15 other spirited players in real-time; the game is as much about survival as it is about speed. It masterfully delivers on the excitement of car games, where your skills behind the wheel dictate your fate.
The cornerstone of TrackMania Blitz's appeal lies in its dynamic map design that teems with crazy jumps, dizzying loops, and exhilarating turbo boosts. These are not your average tracks; they're death-defying arenas designed to push your racing prowess to its absolute limits—further enriching the genre of drifting games.
In addition to all these thrilling features, TrackMania Blitz ensures its replayability with its unforgiving elimination races and global leaderboard feature. Here's where your ability to pull off precision turns and high-speed jumps will be truly tested. Each race is a new challenge, daring you to beat world records and sit atop the global rankings by outliving your rivals in this ultimate speed challenge.
In conclusion, TrackMania Blitz doubles down on velocity-packed multiplayer action that takes car gaming to another height. It's an exciting fast-paced trip that delivers on all fronts for driving game enthusiasts, solidifying Ubisoft's legacy once more in producing top-notch racing titles.
What are the best online games?