Tile Mahjong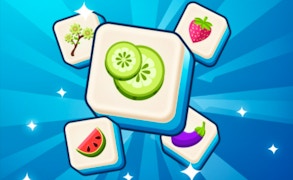 Tile Mahjong
Immerse yourself in the world of Tile Mahjong, an engaging and relaxing addition to the realm of mahjong games. Drawing upon the classic appeal, this tile connect matching game takes the traditional Chinese tabletop pastime and transforms it into an accessible, digital-age delight for discerning gamers.
The first thing to note about Tile Mahjong is its uniquely casual and fun approach. While it maintains the strategic requirements of mahjong games, it offers a more relaxed atmosphere where players can take their time to plan out their moves without feeling rushed.
The core gameplay revolves around matching each tile with its corresponding symbol. It sounds simple enough, but here's where Tile Mahjong throws a captivating twist. You can only connect opened tiles - a stipulation that significantly ramps up the challenge. This constraint also adds a layer of depth and sophistication to the game's strategy, forcing players to think several moves ahead, much like in chess or checkers.
In terms of aesthetics, Tile Mahjong doesn't disappoint either. The tiles are beautifully designed, with iconography that is both distinct and charming. The game interface is intuitive and user-friendly, ensuring that newbies can quickly pick up the game's mechanics while seasoned players can focus on honing their strategies.
To sum up, if you're a fan of challenging yet enjoyable board games or specifically looking for unique mahjong games to add to your collection, then give Tile Mahjong a try. Its blend of casual fun with strategic depth promises endless hours of entertainment.
What are the best online games?
Tags