The Walls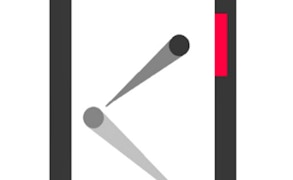 The Walls
Step into the thrilling world of The Walls, a captivating game nestled within the sparkling realms of arcade gameplay and ball games. If you're an aficionado of Hyper Casual Games, this game is your next destination. Its charm lies in its simplicity and pulse-pounding excitement that keeps you coming back for more.
As an entrancing addition to the roster of ball games, The Walls pushes you into a compelling play zone where your primary nemesis is an array of differently colored balls. The twist? If these balls so much as graze past you, it's game over. But fear not! You have a secret weapon - you can grow with balls of the same color to dominate the playing field.
The design philosophy behind The Walls mirrors the golden era of arcade games, delivering a fun-filled experience that's both nostalgic and refreshingly modern at the same time. Its visually appealing atmosphere coupled with fluid mechanics make it a stand-out amongst Hyper Casual Games, ensuring that every encounter is as thrilling as it is challenging.
The magic of The Walls lies in its unpredictability. Like a dancer on a razor's edge, you must navigate through this maelstrom of color, constantly adapting and evolving along with your ever-growing arsenal of same-colored balls. It's here where the game truly shines, merging simple gameplay concepts with deep strategic elements to create an addictively complex experience.
In conclusion, gamers in search for their next casual yet immersive gaming session should definitely check out The Walls. Its colorful design, clever concepts and seamlessly integrated arcade elements make this gem stand out amongst ball games while its in-depth gameplay ensures hours upon hours of riveting entertainment.
What are the best online games?