The Gladiators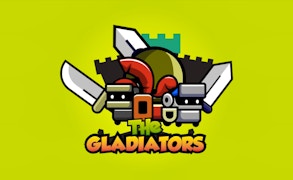 The Gladiators
Dive into an enthralling amalgam of match 3 games, intricate battle scenarios, and chivalrous adventures, as we delve deep into "The Gladiators". This riveting journey harmoniously marries the cerebral rush of puzzle games with the adrenaline-pumping excitement of battle games and the heroic thrills associated with knight games.
At its core, The Gladiators prompts you to connect 3 or more elements of the same type. Successfully matching these elements not only flames your score with bonus coins but also decides your prowess in the battlefield. If the element you connect matches your enemy's target, a vigorous attack is launched!
The game takes you across six diverse landscapes, each harboring five intense levels of gameplay. Each victory ensures a hearty flood of game coins, instrumental in upgrading your gladiator for future battles. Moreover, with every level conquered, you inch closer towards unlocking a new hero entirely! The sheer variety keeps your interest peaked and pushes you deeper into this immersive universe.
What truly sets The Gladiators apart, though, is the strategic use of Gems. Acquiring these precious stones allows gamers to purchase special items and therefore cultivate their unique gaming style. Whether it's about bolstering their defenses or amplifying their offensive attacks, strategic use of Gems can be a game-changer.
In conclusion, "The Gladiators" stands as a testament to innovative game development where traditional puzzle elements blend seamlessly with combat mechanics usually found in knightly battle games. The intriguing plot thickens with every level crossed and every enemy defeated - all while keeping you mentally stimulated. Perfect for gamers seeking that added layer of strategy and complexity within their gaming experiences!
What are the best online games?