Tank Battle io Multiplayer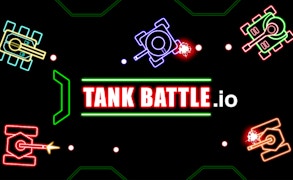 Tank Battle io Multiplayer
Ride the wave of raw power and bullet-riddled glory with Tank Battle io Multiplayer, a high-octane entry in the world of tank games that will leave fans of multiplayer battle games and war games alike absolutely riveted. Step into the fray and put your tactical acumen to the test, as you duel against real players from across the globe in this relentless online warzone.
The game is multiplayer-exclusive, so every cannon blast and tactical maneuver you face is masterminded by a human opponent. It's a blistering blend of strategy and reflexes where every second counts. Explosive matches range between duos, trios, and quads in the heart-pounding tank battle arenas. Its gameplay is accessible yet deep; easy to grasp, but boasting a skill ceiling that'll challenge even the most hardened of video game veterans.
The simplicity hides deep strategy potential. The thrill of victory isn't just in overpowering your enemies but also outsmarting them with strategic navigation around the arena. Nothing compares to claiming victory from within what seemed like certain defeat—moments that will have you punching the air in joyous triumph while keeping your adrenaline pumping for just one more round.
So strap into your virtual turret and experience Tank Battle io Multiplayer, a gritty ode to war games that serves up electrifying multiplayer battles on an international scale. Whether you're a casual gamer looking to blow off some steam or a seasoned pro seeking out your next big challenge, this game promises an unforgettable ride full of intense action, tension-filled moments, and unparalleled satisfaction when you see your name at the top of the leaderboard.
What are the best online games?