Swimming Pool Romance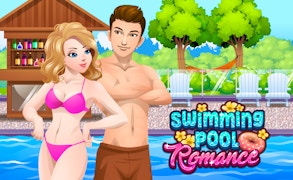 Swimming Pool Romance
Description
In "Swimming Pool Romance", you play as Lucas, a charming young man who sets his sights on a cute girl named Natasha at the local swimming pool. In this captivating love-struck game, players help Lucas win Natasha's heart using his charisma and charm. It's an immersive experience where your decisions directly impact the romantic outcome of Lucas and Natasha's budding relationship.
How to play
Playing "Swimming Pool Romance" is simple. You navigate the game using your mouse or touch screen to prompt interactions between Lucas and Natasha. Use good judgement and timing to ensure Lucas impresses Natasha with his charm. As you progress, make the right decisions to move their evening from casual to utterly romantic.
Tips and Tricks
Becoming a master of romance isn't always easy! Keep an eye on Natasha's reactions - they'll give you clues about what she likes. Remember, it's not just about persistence, it's also about timing. Choose options that are both thoughtful and timely for maximum results.
Features
User-friendly interface: Enjoy a straightforward gaming experience that is easy to navigate.
Engaging storyline: Engross yourself in a sweet love story filled with choices that directly impact the outcome.
Vibrant graphics: Enjoy the colorful, engaging design that brings the characters to life.
Addictive gameplay: Test your decision-making skills in this romantic time-management game.
What are the best online games?
Tags