Sweet Raspberry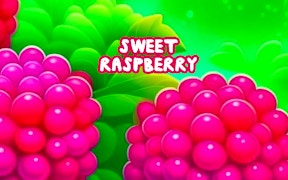 Sweet Raspberry
Introducing Sweet Raspberry - an entrancing arcade game that invites you into a vibrant fruit-filled escapade. This casual game employs an impressive marriage of ball-games, number-games, and skill-games. Your key objective? Smash those juicy raspberries into oblivion by launching balls at them.
Demonstrating dexterity and accuracy, you fire balls towards the raspberries, causing a cascade of explosive, colorful outbursts. Each triumphant hit brings with it an increasing number of points, adding to the anticipation and excitement. But remember - this isn't just about flinging balls willy-nilly.
The challenge escalates as each new line of raspberries becomes increasingly challenging to hit. Multiple layers of obstacles come into play, demanding keen strategy and quick thinking on your part. But fear not! Sweet Raspberry arms you with diverse raspberry powers to conquer any hurdles in your path.
The visual elements are truly stunning, featuring captivating graphics and animations that truly bring the world of sweet fruit adventures to life. The sound accompaniment only enhances this immersion, making for a truly engrossing gameplay experience.
And don't forget - Sweet Raspberry also presents the perfect opportunity to engage in friendly competition with your friends. Who will emerge as the true champion of raspberry smashing?
If you're all about fun-filled escapades steeped in strategy and skill-building, then it's time you embraced Sweet Raspberry! The world of fun, joy, and juicy raspberry-smashing has already begun. Are you ready to play?
What are the best online games?