Sweet Candy Saga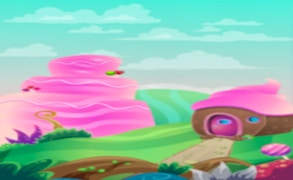 Sweet Candy Saga
Description
In Sweet Candy Saga, embark on a riveting journey with Tiffy and Mr. Toffee through delightful candy-filled worlds. This vibrant game tasks players with crafting puzzles from delectable candies. Collecting more candies in one go results in higher scores. The gameplay is not confined to making straight lines; you can arrange sweets into different shapes for stunning combos and extra points.
How to play
The game follows basic match-3 mechanics. To play, simply click on a candy and drag it to a location where it will form a row or shape with similar types of candies. The more candies you align, the more points you earn. Remember, creating unique geometric shapes unlocks incredible combos that yield even higher scores.
Tips and Tricks
Don't rush into making matches. Take your time to scan the board for potential large-scale combinations, as these bring in the most points. Also, focus on creating geometric shape combinations as they yield higher rewards than ordinary matches.
Features
Vibrant Graphics: Embrace immersive gameplay with bright, eye-catching visuals.
Innovative Combinations: Enjoy limitless fun by forming distinctive geometric combos.
Friendly Characters: Join Tiffy and Mr.Toffee for an unforgettable puzzle-solving adventure.
What are the best online games?
Tags