Super Tetrix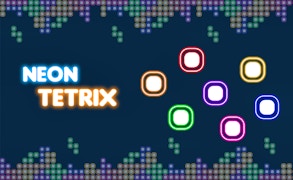 Super Tetrix
Description
Super Tetrix is an addictive online game with a classic puzzle concept that requires strategic thinking and quick reflexes. In this game, geometric pieces of various shapes steadily descend from the top of the screen. Your task is to neatly stack these blocks by moving them sideways and rotating them 90 degrees to fit into the playing field and form complete lines.
How to Play
You control Super Tetrix with your keyboard. The arrow keys are used to move the blocks sideways and rotate them. The objective is to create as many horizontal lines as possible without any gaps. Once a line is formed, it disappears, giving you more room for the falling blocks. The game ends when the stack of blocks reaches the top of the screen.
Tips and Tricks
Prioritize creating horizontal lines at the lower part of your screen to prevent a quick game over. Keep an eye out for "Tetris", which consists of clearing four lines at once for maximum points. Remember, practice makes perfect in this block-stacking classic!
Features
An engaging graphical interface reminiscent of classic arcade games.
A high score functionality that allows you to compete against yourself or others online.
A variety of block shapes that challenge your spatial reasoning abilities.
Suitable for all ages – provides educational value while being fun.
What are the best online games?
Tags