Summer Beach Parking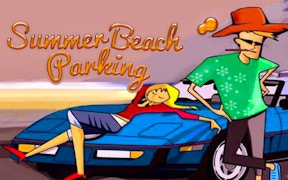 Summer Beach Parking
Description
In Summer Beach Parking, get a real-time driving and parking experience. This exciting game places you behind the wheel on a beautiful summer day at the beach. Your mission: to maneuver a car and secure it in challenging parking spots without causing any damage. Master the art of precision, control, and timing across various levels.
How to Play
The controls for this game are simple yet engaging. Use your keyboard's arrow keys to steer your vehicle towards the parking space. Remember to avoid all obstacles and manage your speed well to minimize damage. Your progress is measured by the successful completion of each level without damaging your car.
Tips and Tricks
Always keep an eye on corners and obstacles while moving towards your parking space. Maintain a balance between speed and control. Speed is necessary, but controlled movements will ensure you don't end up damaging the car. Use reverse gear wisely to fit into tight spaces.
Features
Engaging Gameplay: Offers a realistic driving and parking experience.
Variety of Levels: Many levels with different parking challenges to master.
Pleasant Scenery: Enjoy a calm summer day at a beach setting while playing.
Skill-based Progress: Develop your precision, control, and timing as you progress.
What are the best online games?