Stick Fight Combo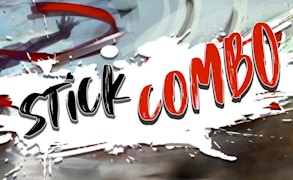 Stick Fight Combo
Step right into the world of Stick Fight Combo, a thrilling rollercoaster ride through the realm of traditional battle games. This is not just another run-of-the-mill game; it's a trip back in time, reviving the intense and adrenaline-filled experiences from the golden era of arcade fighting games.
Strap in for an explosion of animated swords and relentless ninjas as you navigate the fast-paced, side-scrolling battlefield. It's an intriguing culmination of ninja games fused with classic swordplay, making Stick Fight Combo a must-play for every action-packed game aficionado.
The game instantly drags you into its vortex with its riotous battle scenes, pitting your stick-figured protagonist against an array of formidable opponents. The game's immersion factor is amplified by its simplified yet visually enthralling graphics, taking your gaming experience to new heights.
A firm standout feature is its combat system that makes use of dynamic sword games mechanics. Each clash, each parry, each swing of your blade carries weight and urgency, bringing each duel to life with visceral fervor. It's the perfect storm of elegance and chaos that's lacking in many contemporary games.
In addition to this, Stick Fight Combo builds upon the classic arcade formula in meaningful ways. The controls are tight and responsive which helps keep the flow fluid throughout every daunting level.
In essence, Stick Fight Combo beautifully reworks the old-school charm into a modern day spectacle that will undoubtedly captivate both casual gamers and hardcore enthusiasts alike. Whether you're longing for that familiar rush from yesteryears or looking for a fast-paced ninja game, Stick Fight Combo has you covered!
What are the best online games?