Start Game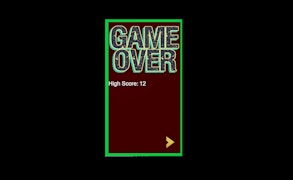 Start Game
Description
Welcome to Start Game, a thrilling arcade ball game that provides an electrifying gaming experience. The game revolves around a speeding ball, getting progressively quicker and coming increasingly closer. The challenge lies in keeping the ball in play without dropping it while accumulating and saving points along the way.
How to Play
The controls of Start Game are simple and intuitive. Using your device's control keys or touch screen, navigate the speeding ball to keep it from falling off. Quick reflexes and consistent concentration are key as the ball speeds up over time. The aim is to accumulate the highest score possible before inevitably dropping the ball.
Tips and Tricks
To master Start Game, focus on maintaining consistent control of the ball, especially as it accelerates. Develop strategies to navigate corners and unexpected turns, as they often result in dropped balls. Remember, your score depends on how long you can keep the ball in play!
Features
Straightforward and instinctive control mechanism.
Intriguing gameplay with increasing speed and difficulty.
The ability to save your high scores for future reference.
Vibrant graphics that contribute to an immersive gaming experience.
What are the best online games?