Square 3D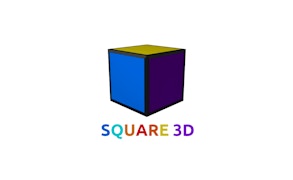 Square 3D
Description
In Square 3D, you dive into a 3-dimensional world of strategic positioning and point accumulation. Unlike traditional block games, this game features a unique perspective by allowing you to manoeuvre different shapes in a 3D space. Your goal is to secure points by aligning these shapes perfectly to fill out a single 3D plane.
How to play
The controls are simple yet require careful handling. By using your keyboard's arrow keys, you can rotate and move the falling shapes across the 3D field. Line them up strategically to fill up rows or columns on the plane. The more rows or columns you complete, the higher your score climbs!
Tips and Tricks
Practice fast but accurate movement for better performance in Square 3D. Predicting where your block should go before it touches down saves time and possibly game over! Keep an eye out for completing multiple lines at once - it rewards you with bonus points.
Features
Unique 3D perspective of traditional block gaming
Easy to learn, hard to master gameplay mechanics
Mulitple line completion for extra bonus points
Engaging keyboard controls for full manoeuvre control
What are the best online games?
Tags