Sports Mahjong Connection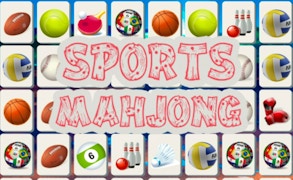 Sports Mahjong Connection
If you're in the market for stimulating board games, then your search ends at Sports Mahjong Connection. This entrancing addition to the category of mahjong games and ball games is all you need to dive into a world of mind-bending challenges and mesmerizing gameplay.
This game showcases an exciting take on traditional mahjong, where your primary task is to unearth matching pairs of sports-themed tiles. Each tile features delightful graphics representing various sports balls, adding an extra layer of visual appeal to this thrilling game.
The game's algorithm ensures that you can only connect two tiles with similar items, thereby weaving in a strategic element to this brain-teasing puzzle. However, the real challenge lies in the fact that the connecting path should not possess more than two 90-degree angles. This rule adds a new level of complexity and tests your analytical skills to their maximum.
Sports Mahjong Connection is more than just a connection game; it's your ticket into a realm where your agility and quick response time are put to test. You're not merely playing; you're actively honing your problem-solving skills while immersing yourself in hours of endless fun.
The HTML5 technology behind this dynamic game ensures smooth gameplay across various devices without compromising on speed or graphics. So whether you play on your desktop or mobile, the quality remains unaltered.
Ask yourself - 'What's the max level can I play?' The answer lies within you and Sports Mahjong Connection would be an exhilarating journey to find out! Get started now for an unforgettable gaming experience!
What are the best online games?
Tags