Sports Car Drift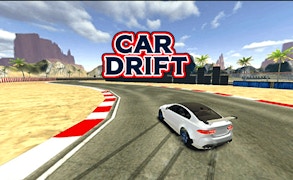 Sports Car Drift
Rev up your engines and prepare to enter the exhilarating world of Sports Car Drift, a cutting-edge addition to the realm of car games that successfully combines heart-racing speed with the refined art of drifting. This game is a siren call to all racing enthusiasts and connoisseurs of driving games, offering a truly immersive experience that'll have your pulse pounding as you navigate through various terrains.
Sports Car Drift doesn't just dip its toes in the waters of competitive spirit, it cannonballs headfirst into it. With a choice of four high-performance sport cars, each detailed down to the last pixel, gamers are offered a chance to satiate their need for speed and agility. It's not just about dashing down a track, it's about mastering the artful precision of drifting, making this an absolute gem in the catalogue of drifting games.
The game features four distinct environments, each presenting unique challenges that will test your driving skills to their limits. From serpentine mountain highways to slick city streets, every environment is intricately designed, demanding deep focus and sharpened reflexes from its players.
Sports Car Drift truly stands out in the panorama of skill games. You're not just controlling an on-screen vehicle - you're embodying a race car driver whose greatest opponents are time and physics. The intoxicating mix of high-speed racing and precision drifting provides an unmatched gaming experience that is sonic boom-loud in its intensity.
In conclusion, Sports Car Drift hands over more than just keys to high-powered sports cars - it offers gamers something elusive: an adrenaline rush straight from their console. If you live for speed, yearn for control and crave thrill then this polished standout among racing car games should be at pole position on your 'must play' list.
What are the best online games?