Sportbike Drive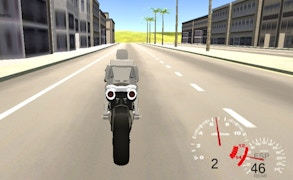 Sportbike Drive
Rev your engines and strap on your helmet, because we're diving into one of the latest additions to the motorcycle games world - Sportbike Drive. In the booming world of driving games, Sportbike Drive stands out as a thrilling blend of adrenaline-infused speed with the demanding precision only found in the finest simulator games.
If you're a fan of dirt bike games, but crave that extra layer of realism, Sportbike Drive has your name written all over it. With two expansive maps to explore, this game opens up a whole new horizon for exploration and speed-chasing thrills. The freedom you get from riding on these varied terrains is unmatched and brings an extra challenge for even the most adept players.
Graphically, Sportbike Drive doesn't disappoint. The game's good graphics immerse players in its exciting world, capturing every mud splatter on your dirt bike and every sunbeam reflecting off your sportbike's glossy paintwork.
The beauty of Sportbike Drive lies in its complexity as one of the leading skill games in today's market. This isn't just about speed; it's about control, precision and understanding your bike. It demands tactical thinking as you navigate tricky corners at high velocity or terrain changes that can throw you off balance.
In conclusion, if you are looking for a game where skill meets speed, where driving simulation meets gritty realism, then Sportbike Drive is worth checking out. Whether you're a veteran gamer looking for your next thrilling experience or a beginner eager to dive into motorcycle games, Sportbike Drive delivers.
What are the best online games?