Speed Ball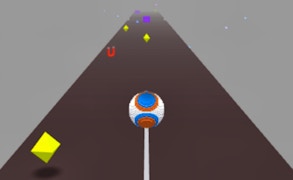 Speed Ball
Welcome, adrenaline junkies and arcade enthusiasts to the latest on your radar, a game that perfectly suits your thrill-seeking gaming graving - Speed Ball. Tucked under the categories of skill games and ball games, Speed Ball has taken the liberty to redefine what high action, fast-paced gaming truly means.
In the hyperkinetic world of Speed Ball, you're more than just a player. You're a daredevil speeding through an ever-evolving labyrinth of challenges. Each new level presents you with complex obstacles that stand in your way. But remember, this is a ball's journey towards its dream. Your goal? An endless pursuit of speed as you navigate through unpredictable terrain.
The beauty of Skill Games like Speed Ball is how they blend simplicity with unexpectedly challenging gameplay. It's not about the graphics or storyline; it's pure skill and raw instinct. Gliding through tight gaps, rolling past imminent dangers; your impromptu decisions make every second count.
Ball Games have never been as novel as Speed Ball. The speed aspect keeps you on your toes and makes this game a heart-pounding adventure from start to finish. As you progress, the pace quickens; the adrenaline-soaked thrill amplifies. Keep running has never meant more!
If there was ever a time to test your mettle in gaming skill and quick decision making, it's now with Speed Ball. So buckle up gamers, for an unmatched ride filled with relentless speed and unimaginable adventure awaits you. Get ready to roll!
Embrace the challenge of this fast-paced arcade delight — let no obstacle stand in your way as you aim for unimaginable speeds, only stopping to relish in the thrill of victory.
What are the best online games?
Tags