Solitaire Story - TriPeaks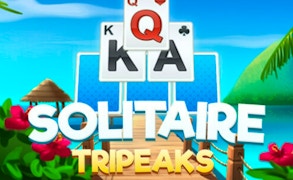 Solitaire Story - TriPeaks
Embark on a thrilling expedition to iconic global landmarks and enchanting landscapes with Solitaire Story - TriPeaks, an irresistible fusion between solitaire and adventure. Tagged popularly among the top solitaire games, this phenomenal blend guarantees endless hours of strategic joy and visual delight.
In the compelling world of Solitaire Story, conventional card game mechanics are ingeniously reinvented. Each level challenges players to draw cards from their stockpile, aiming to select cards that are either one higher or one lower in value compared to the drawn card. Your strategic foresight, coupled with daring opportunism, is key for clearing the playing field of all cards without exhausting your stockpile - a thrilling task that keeps your pulse racing until the last card!
The brilliance of Solitaire Story - TriPeaks doesn't stop at engaging gameplay. This game is set against a backdrop of breathtaking landscapes and internationally renowned landmarks, allowing you to tour the globe virtually as you conquer each level! Without skipping a beat or compromising on its aesthetic allure, Solitaire Story truly makes every minute count.
Engage in daily missions and events to unlock exquisite deck designs and remarkable prizes for an enhanced gaming experience. The quest to solve tricky levels becomes more rewarding with these eye-catching aesthetics and beneficial rewards. Join thousands of friends who are already engrossed in this captivating solitaire saga – play Solitaire Story now for free!
To every card game enthusiast searching for an addictive blend of strategy and spectacle – your perfect play is here! With its remarkable gameplay intricacies and visually stunning setting, Solitaire Story - TriPeaks is a triumphant addition to the world of solitaire games.
What are the best online games?
Tags