Soap Cutting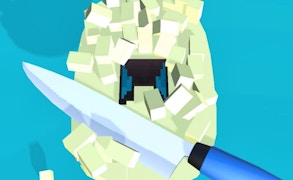 Soap Cutting
If you're a fan of the classic arcade genre, yearning for a digital pastime that's equal parts soothing and stimulating, then Soap Cutting should be next on your gaming hit list. This gem from the realms of clicker games and Skill Games offers a unique gaming experience that is as satisfying as it is addictive.
Soap Cutting, as its name suggests, is an incredibly immersive soap carving game that promises to boost your dopamine levels with each successful scrape. The concept might sound simple, but don't be fooled. This game takes the innate human penchant for destruction and transforms it into an art form. Sculpting soap has never been this fun.
The mechanics are satisfyingly straightforward - carefully cutting soap into small pieces. However, the real draw lies in the discovery of unexpected treasures hidden within the meticulously crafted soaps. From colourful beads to tiny toys, who knew bathing essentials could harbor such surprises!
Fans of clicker games, this one's for you. The continuous click-and-cut feedback loop gives you that instant gratification we all crave in our gaming escapades. Furthermore, Soap Cutting isn't just about mindless clicking; it requires skill and precision, making it an enticing selection from the range of Skill Games.
To sum up, Soap Cutting is more than just a game - it's a relaxation technique and a fun-filled exploration journey wrapped in one captivating package. So why not immerse yourself in this deceptively simple yet thoroughly enjoyable world of virtual soap carving today?
What are the best online games?
TAGS