Sliding Ball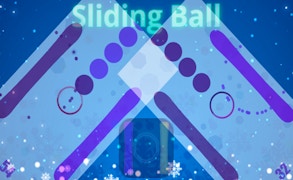 Sliding Ball
Description
Unleash your ball control skills in Sliding Ball, a captivating and easy-to-learn arcade game. Get ready to navigate a ball in an ever-shifting environment and score points by sliding the ball either to the right or left, but beware, only perfect timing guarantees success. The simplistic design makes it visually appealing while it's pulsating rhythm keeps you engaged.
How to play
In Sliding Ball, you command the ball's movement by simply touching the line. Swipe left or right to guide your ball along the shifting pathway. Master your swipe control for flawless slides and earn maximum points. Your progress depends entirely on your skillful and timely swipes.
Tips and Tricks
Always keep an eye on the upcoming shifts in path layout in Sliding Ball. Make sure to swipe at precisely the right moment when navigating corners for a flawless slide. Mistiming your swipe may lead to game over, so practice is as crucial as precision here.
Features
Simple touch controls: Easy-to-learn mechanics make this game accessible to players of all ages.
Pulsating rhythm: The game's pace keeps you on edge, ensuring an exciting gaming experience.
Clean design: A visually appealing interface for enhanced user experience.
What are the best online games?