Silly Snakes.io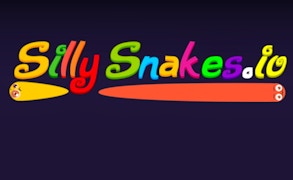 Silly Snakes.io
Welcome to the effervescent garden of snake games and worm games, where survival of the fittest rules. The game on our review table today is the entertainingly whimsical, Silly Snakes.io. This quick-paced, multiplayer game offers a sly twist on classic snake gameplay we all love: eat others, grow larger, and rule the snake-pit.
Silly Snakes.io is a masterstroke in the genre of .io games where you step into the skin of a glistening, slithering snake. The goal? Consume as much food as possible while avoiding collisions with other snakes who have similar designs on you. The more you eat, the more you grow - but one wrong move and it's back to being a tiny worm in this treacherous serpent world.
The most salient feature of this mesmerizing game is its multiplayer capability that pits you against real-time players from around the globe. Each snake in your path is another player striving for domination. With each victory, your snake grows longer and more intimidating.
The compelling visuals of Silly Snakes.io breathe life into an otherwise simple concept. Its vibrant color palette ensures an engaging gaming experience every time. As for controls, they are smooth and intuitive - perfect for rapid movements and quick turns to surprise your rivals.
In conclusion, if you're enticed by snake games or worm games, or simply wanting a thrilling .io game to test your reflexes and strategy skills, then look no further than Silly Snakes.io. It's time to slither your way towards becoming the mightiest snake in this captivating multiplayer world!
What are the best online games?
TAGS