Short Drift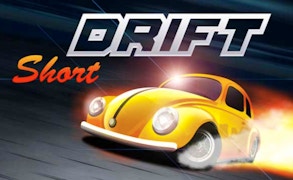 Short Drift
Indulge your passion for speed and unlock your driving potential with the adrenaline-rush inducing masterpiece, Short Drift. This game is a thrilling addition to the world of car games, galloping through the realms of driving games, and blazing its unique trail in the landscape of drifting games.
Fans of fast-paced, high-octane action should buckle up and immerse themselves in the world of Short Drift. This game catapults you into an exhilarating fantasy where agility, accuracy, and nerve are rewarded on an endless race track. The fundamental question - how far can you go? - will keep you revving up your engines night after night.
One of the most compelling attributes of this adrenaline-laced gem is the ability for free-form drifting. Veer around corners with heart-stopping precision, leaving plumes of smoke and non-believers in your wake. Short Drift isn't just about finishing a race; it's about dominating every twist and turn, making every nanosecond count.
Racing aficionados will appreciate the near-perfect physics that Short Drift possesses. The cars handle like a dream - nimble, responsive, and satisfyingly realistic. This is a game that truly captures the intricate dance between driver and vehicle, making it a standout addition to car games.
A testament to its name, Short Drift delivers quick thrills designed for those looking for an escape from reality or a casual time-killer. It's more than just another entry in the roster of driving games - it's a testament to what makes racing so deeply exhilarating. Short Drift tests your limits while delivering round after round of heady excitement.
No other drifting games can offer such daring exploits combined with such simplicity. So grab your keys, flex those driving muscles and get ready for an electrifying ride that has no finish line with Short Drift.
What are the best online games?