Shoot Balls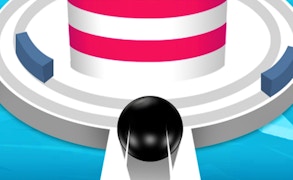 Shoot Balls
There's a world of captivating, finger-twitching fun at your fingertips, waiting for you in the entrancing realm of Shoot Balls, a premium offering in the prestigious league of arcade ball games. This game combines simplicity and sophistication in a unique blend that is as addictive as it is delightful.
The premise is simple. The objective is clear. But the actual gameplay, well, that's anything but ordinary. Shoot Balls presents a hyper-casual experience jam-packed with high-octane excitement and relentless challenges that keep you glued to your device, turning minutes into hours and hours into unforgettable fun.
Hyper-casual gaming is all about striking the perfect balance between too simple to be interesting and too complex to be fun. And Shoot Balls handles this balancing act with aplomb. It's easy enough to pick up and play right away but intricate enough to keep you engaged over time.
The game greets you with beautiful graphics of vibrant colors and sleek designs that pop off your screen. This visual treat enhances the appeal of this arcade ball game, making each level more enticing than the last.
The power of Shoot Balls lies in its uncomplicated design. Its simple gameplay mechanics make it digestible for gamers new to the arcade genre while seasoned players can appreciate its layered strategies and increasing difficulty levels.
In conclusion, if fun had a face, it would look a lot like Shoot Balls. It's an ode to arcade gaming's glorious past, present, and future - all rolled into one spectacular package of enjoyable ball-blasting action. Get ready to dive into this game—a thrilling rollercoaster ride through an arcade paradise!
What are the best online games?
TAGS