Shoe Race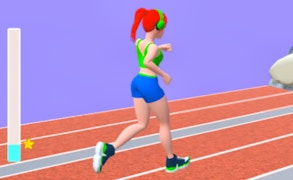 Shoe Race
Put on your running shoes for an exhilarating sprint in Shoe Race, a novel addition to the action genre. A unique amalgamation of running games, dress up games, and skill games, it's sure to keep you on your toes!
Shoe Race will let you discover the importance of choosing the right footwear for the right occasion. It goes beyond the realm of regular skill games, adding an educational twist to its gameplay. At first glance, one may categorize it under dress up games, but dig deeper and you'll find a sophisticated layer of strategy inherent in its mechanics.
The game is not just about speed or aesthetic choices; it's about making swift decisions and learning from faux pas. Picture yourself on a muddy track wearing stiletto heels or at a glitzy event wearing worn-out gym shoes - cringe-inducing isn't it? That's what makes Shoe Race stand out—it's not only a game but also an interactive teaching tool.
One might argue that plenty of running games offer speed and thrill. But few will tickle your funny bone and challenge your cognitive abilities like Shoe Race does. As you progress through different levels, each backdrop demands a distinct type of shoe. Fail to choose appropriately, and be ready for some hilarious, embarrassing outcomes!
Essentially, Shoe Race blends the casual fun of dress up games with the adrenaline rush intrinsic to running games while simultaneously honing your decision-making skills--a trifecta that is rarely seen in one package.
In conclusion, we recommend Shoe Race as an entertaining yet thought-provoking game that will not only engage seasoned gamers but also help kids distinguish different types of shoes for various occasions. So strap in for this wild ride and put your shoe knowledge to the test!
What are the best online games?