Sheep Sheep!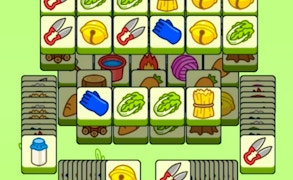 Sheep Sheep!
Immerse yourself in the world of puzzle-solving with the charming and challenging Sheep Sheep!, a match-3 game par excellence that mingles elements of animal games, mahjong games, and brain games. Wrapped in a cartoonish veneer of adorable sheep and delightfully diverse obstacles, this game refuses to be classified as a run-of-the-mill match 3 affair.
The gameplay of Sheep Sheep! is a gratifying exploration into the realms of strategic thinking and careful planning. If you have an affinity for animal games with a cerebral challenge, then this game will surely pique your interest. Using various props and hints, your mission is to navigate through each level by eliminating hurdles lined meticulously with traps. Intertwining classic mahjong strategies into its match-3 skeleton, Sheep Sheep! presents players with multi-faceted puzzling scenarios that constantly tests your mettle.
But don't be fooled by its cute exterior! This game takes pride in its ability to stimulate the brain. Whether you are strategically matching three similar sheep or tactically mapping your way around obstacles - it demands mental dexterity and quick thinking at every turn. It exercises the mind better than most brain games, making it an innovative blend of puzzle and strategy genres.
Sheep Sheep! capitalizes on its unique combination of match 3 puzzles, mahjong concepts, delightful characters, and mentally challenging tasks. Its vibrant visuals coupled with engaging gameplay offer an addictive fusion that keeps you coming back for more "shear" fun.
In conclusion, whether you're a fan of animal games or someone who appreciates finely-tuned brain games – don't miss out on this exciting puzzle adventure. With its enchanting visuals, clever challenges, and endearing characters - Sheep Sheep! offers one heck of a fleecy ride into the world of puzzles!
What are the best online games?