Scimmia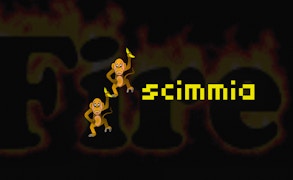 Scimmia
Description
Take on the thrilling, fast-paced action in Scimmia, a pixelated retro-style hunting simulation. The game challenges you to test your precision and reaction speed by hunting down as many monkeys as you can within a limited timeframe of 60 seconds. With engaging and intense gameplay, the game is sure to keep players on the edge of their seats.
How To Play
The game mechanics are straightforward and easy to understand. Simply click on the monkeys that appear on screen to hunt them down. Make sure you are quick as each monkey appears for a fleeting moment. The goal is to score as high as possible within the allotted time. The challenge lies in maintaining focus and reacting swiftly.
Tips and Tricks
Accuracy plays a crucial role in Scimmia, make sure to focus on every click. Try not to miss any monkeys as every miss counts in this rapid-fire game. Practice regularly to improve your reflexes and speed.
Features
Pure Action: Fast-paced gameplay that keeps players engaged throughout.
Retro Pixel Art Style: Revives the good old days of pixel gaming.
Addictive Score-Chasing: A perfect combination of speed and precision that leads to addictive gameplay.
What are the best online games?