Santa Claus Tower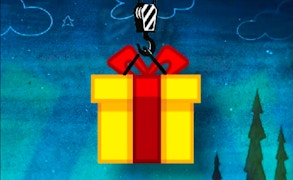 Santa Claus Tower
Immerse yourself in the festive world of Santa Claus Tower, an enchanting amalgamation of Christmas games, skill games, and innovative building games. This is an attractive arcade game where Christmas meets skillful strategy in a tower building spectacle that is both engaging and addictive.
At first glance, Santa Claus Tower is a simple, straight forward game. Don't be fooled! Mastery of this game requires sharp focus and impeccable timing. Your task? Build a gift tower as high as you can, but remember- balance is key. Gamers who possess an eye for precision will find themselves thoroughly engrossed in this gaming experience.
The gameplay mechanism involves tapping the screen or using your computer's left mouse click to release gifts strategically onto your growing tower. The challenge lies in releasing at the perfect moment to maintain balance. This blend of anticipation and precision creates a suspenseful environment that keeps you on your toes! It's like walking a tightrope, but instead of making it across safely, you're trying to build your way up to touch the sky!
If you are searching for a unique approach to Christmas games, Santa Claus Tower delivers on multiple fronts. The captivating visuals add to the festive mood while the suspense-filled gameplay provides just enough challenge to keep things exciting rather than frustrating.
In conclusion, Santa Claus Tower is not simply one among many Christmas themed skill games. It's an innovative take on building games with its engaging dynamics and high replay value that will have you saying 'just one more round' well past bedtime! So don that Santa hat and make sure those gifts don't topple over; good luck reaching for the stars!
What are the best online games?