Rusty Biker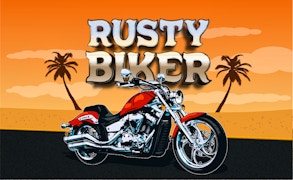 Rusty Biker
Description
Embrace the thrill of high-speed biking in Rusty Biker, an unparalleled racing game. Packed with heart-stopping graphics and stunning gameplay, Rusty Biker promises an immersive biking experience. Choose your game mode - go solo, compete with friends online or embark on a thrilling career journey. Take the challenge head-on and conquer leaderboards to become the ultimate champion of racing.
How to play
Navigate your bike using standard arrow keys or WASD controls to speed up, slow down, or steer left and right. In career mode, progress through increasingly challenging tracks to prove your supremacy. In multiplayer mode, race against others for an adrenaline-filled competition. The single player mode lets you enjoy a relaxing ride at your own pace.
Tips and Tricks
Maintain a balance between speed and control for smooth navigation around tight corners. Utilize the tracks' features strategically such as ramps for airtime that can boost your speed. In career mode, focus on consistent performance to steadily climb up on leaderboards.
Features
Diverse Game Modes: Career mode for progressing bikers, Multiplayer for competitive playing and Single player for casual gaming.
Engaging Gameplay: Unique tracks with varying levels of difficulty to keep you engaged.
Incredible Graphics: High-quality graphics providing an immersive gaming experience.
Leaderboards: Track your progress against others globally.
What are the best online games?