Rootbeer Floater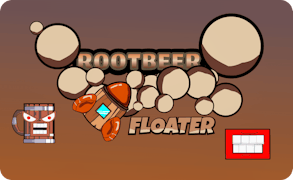 Rootbeer Floater
Description
Immerse yourself in the fizzy chaos of Rootbeer Floater, a captivating 2D hyper casual game. You will take on the role of T Awesomesauce, a scientist who has crafted the ultimate rootbeer recipe. Now, everything is obsessed with getting a taste. Dodge lips, rootbeer mugs, and other obstacles. Collect power barrels to charge your special attack and keep your fizzy treasure safe!
How to Play
This game mainly involves dodging obstacles that try to taste your rootbeer and collecting power barrels. The more barrels collected, the faster the power meter fills up for your special attack. Use arrow keys or swipe on your device to control T Awesomesauce's movement around the screen.
Tips and Tricks
Keep a close eye on all corners of your screen for incoming obstacles. Prioritize picking power barrels when available, as they boost your special attack's charge rate. Efficient use of special attacks can save you in tricky situations!
Features
A unique concept involving dodging lips and rootbeer mugs.
Addictive gameplay with an interesting mix of strategy and skill.
Casual yet challenging with each increasing level.
Frenetic special attacks generated through collecting power barrels.
What are the best online games?