Rider 2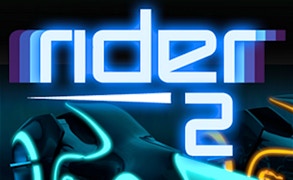 Rider 2
Leap into an electrifying, adrenaline-pumping journey with Rider 2, one of the exhilarating driving games available on the market today. This game doesn't simply deliver a regular gaming experience; it propels you headfirst into a never-ending world where gravity is optional, and the laws of physics are playthings.
Unlike other run-of-the-mill dirt bike games, Rider 2 takes acrobatics to a whole new level with its insane stunts and death-defying flips. With every leap and somersault, you're rewarded with unlimited coins that keep you coming back for more. But don't let the stunts fool you; this game requires a sharp mind, keen reflexes, and a daring spirit to conquer each level.
In the vast panorama of motorcycle games, Rider 2 shines through like a beacon for thrill-seekers. Here you're not only racing against your opponents but also tussling with the best scores. The leaderboard serves as a constant reminder of competitive camaraderie, keeping your adrenaline levels soaring.
The sheer variety in motorcycle selection is another cherry on top. From robust off-roaders to sleek street bikes, Rider 2 gives players the freedom to choose their favorite ride and dominate the track as a master rider.
In essence, Rider 2 transcends regular driving games – it's an exhilarating joyride teeming with rewarding stunts, fierce competition, and endless excitement that will keep your fingers glued to your device for hours on end.
Rider 2
, undoubtedly sets new precedents in
dirt bike games
and stands as a masterpiece among
motorcycle games
. It's time you buckle up and embark on this wild ride!
What are the best online games?