Reverse Rush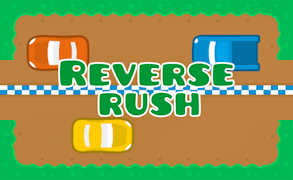 Reverse Rush
Description
Prepare for an adrenaline-filled ride in Reverse Rush, a thrilling, fast-paced 2D arcade-style game. Your mission? Dodge incoming vehicles to stay alive and rack up the highest score possible. With its intuitive gameplay and relentless pace, Reverse Rush offers endless fun with an innovative twist on traditional driving games.
How to Play
To succeed in Reverse Rush, you have to possess quick reflexes and sharp timing. Use your left and right arrow keys to move your vehicle sideways and dodge the oncoming cars. The closer you pass by without colliding, the more points you'll earn. Remember, there's no brake - only go!
Tips and Tricks
Being cautious won't get you far in Reverse Rush. To rack up scores quickly, practice dodging cars at high speed. Another trick is to anticipate upcoming traffic patterns by paying close attention to the layout of each level.
Features
Retro Arcade Style: Enjoy a blast from the past with old-school pixelated graphics.
Addictive Gameplay: Simple but addictive game mechanics keeps you coming back for more.
High Score Leaderboard: Compete against friends and players worldwide for the top spot on the leaderboard.
What are the best online games?