Real Drift Pro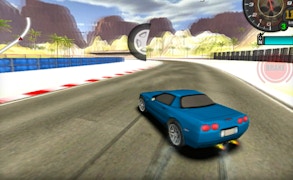 Real Drift Pro
Are you on the hunt for high-octane car games that mix adrenaline-pumping speed with hair-raising drift action? Look no further than Real Drift Pro, a game poised to redefine your experience of virtual driving games.
This is not just another game trying to pass itself off as a 'driving simulator'. It rightfully earns its place among the best in the genre by offering a blend of spectacular visuals, thrilling gameplay, and an astounding variety that keeps avid racers hooked.
Real Drift Pro isn't just about reaching the finish line first, but doing so with style. Here's where it separates itself from other run-of-the-mill racing games, transforming itself into one of the sought-after drifting games. The more you drift, the more points you earn. And what do these points get you? An array of beautiful vehicles, waiting to be grabbed! From sleek sports cars to rugged off-roaders, this game offers 14 different modified vehicles, each with its unique specifications and abilities.
Celebrate the sound design that recreates every purr and roar of engines with life-like realism. Marvel at the meticulously detailed car models that add to the immersive driving experience. But don't let these distract you - your drifting skills will be continuously tested in this high-speed ballet of burning rubber!
Besides being an ultimate test for your driving and drifting skills, this game also stands tall as one of those Skill Games where strategy matters as much as speed. Which vehicle should you choose for which race? When is it best to drift? When should you hold back? Experience a racing game that challenges not just your reflexes but also your racing strategy.
In summary, if you are captivated by intense speed, gripping drifts and a wide selection of cars - then buckle up. The world of Real Drift Pro, one of the most thrilling car games in town awaits!
What are the best online games?